View this email in your browser

After a busy week of flying this week, Sling 1132 has been back getting another 100 hourly service and is hopefully back this afternoon.
Thank you to Naomi, her dad John and Jordan for keeping up the clean standard of Craig Byron's amazing polishing efforts last week on SLING 8667
.
Monday saw our Sea Eagles Group gather for a tour of the McDermott Aviation Group Thank you to Danielle, Bernie, and Charlie! for the tour.
We also had work experience student Ava join us on Monday for a busy day. Ava and Willow were fortunate enough to get a ride with Scotty from the ARO team at Sunshine Coast Airport, out airside just as a couple of F18/35s flew by. They were fortunate to be taken up the tower and had a visit with our friends at AFT Advanced Flight Theory. Willow, one of our newer Sea Eagles team members was also excited to pay a visit to the team at Blue Tonge Helicopters on Tuesday and meet Helen and Graeme Gillies.
Thank you to all of our Sunshine Coast Aerodrome neighbors that help and support our younger team and the Sunshine Coast Aero Club.
SAVE THE DATE
Friday 20 January 2023!
12.30pm
ADF recruiting will be coming to the Aero Club to speak to the Sea Eagles and any members who may be interested in defence opportunities and pathways.
ALL WELCOME!
On that note, keep an eye out this afternoon for some more possible F18/F35 Action!!
The Sea Eagles will be meeting tonight at 5 pm.
SPECIAL GUEST SPEAKERS:
JONAH from Burgess Aircraft Maintenance who is a CQU students working toards his CPL and Multi Engine.
and
MANDY who is talking about her experiences as a passenger at Lukla airport!.
A photo of Nepal's Lukla Airport taken in 1992.


In more recent times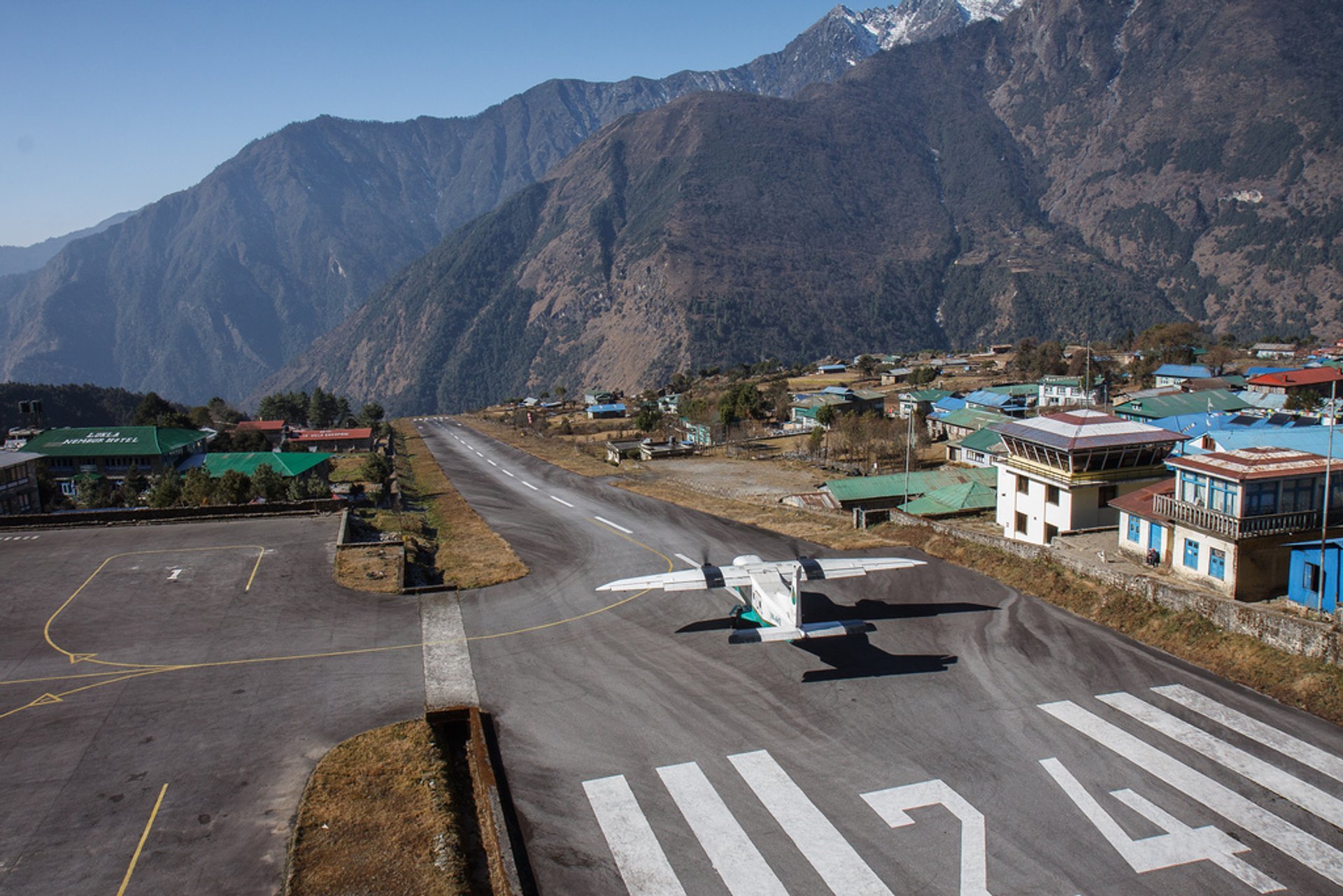 Click on the Sea Eagles logo for a Zoom connection.
ZOOM DETAILS for those unable to attend in person.
MEETING ID: 828 4252 1697
Passcode: 896602
COFFEE MORNING ☕
Following on from the success of last week's Airport Girls Gang Ladies lunch, There will be a coffee morning next Tuesday if anyone wants to join us from 7.30 am in the Airport Terminal at cafe 4564 next to Rip Curl.
Hope to see many of your there for our last Lean in Circle Coffee morning before Christmas.🎄
A special thank you to Oliver Earl who will be behind the bar for us this Friday. Olly is a regular here at the Club, working his way towards his RPC and he is on a mission to achieve his CPL and fly commercially.
Drop in and say HI!
We have added a few additions to the bar, Locally brewed Diablo G/F Ginger Beer and some non Alcoholic Options as per member requests.
We are also looking for more Volunteers to help run the bar on a Friday afternoon from 4.30pm or what can work for you. If you have an RSA and wish to be added to the group chat of members then please let me know.
We need you! .
Take a look at the new TV on the wall. (hard to miss!) Thank you Lenroy and Trevor for getting this up and running during the week.
Teresa
Admin@sunshinecoastaeroclub.com.au
Copyright © 2022 Sunshine Coast Aero Club, All rights reserved.
You are receiving this email because you opted in via our website.

Our mailing address is:

Sunshine Coast Aero Club

16 Friendship Drive

Marcoola, Qld 4564

Australia

Add us to your address book

Want to change how you receive these emails?
You can update your preferences or unsubscribe from this list.