Choose your

Air Experience!
First time? Try one of our

Hands-on Action Flights!
Hands-on Action Flights – You fly the Aircraft!
This is the real thing! YOU fly a real aircraft yourself, with an experienced instructor beside you all the way. You will fly our fantastic Sling 2, a modern and safe aircraft with full dual controls and a fabulous view of the beautiful Sunshine Coast below you.
Your instructor will have you climbing, turning and descending the aircraft all by yourself in no time at all!
Get set for the excitement of taking the controls and the feeling of what it's like to really fly an aircraft! This is a fun packed adventure not to be missed!
Family Friendly – Bring the family for some pre and post flight photos. While you're up flying they can relax in air-conditioned comfort, play the pool table, or enjoy our complimentary Wi-Fi
High quality video recording including in-flight radio communications (optional extra).
Please Note:
Personalised Gift Certificates are available for immediate download, free of charge – valid for 60 days from date of purchase.
Thrill Seeker? You need our

Aerobatic Experience Flight

!
Aerobatic Experience Flight!
An exciting 45 minute hands-on aerobatics flight with Colin Appleton, one of Australia's most experienced aerobatics instructors. No previous flying experience required but if you have a pilot license this is the perfect way to discover if aerobatics is for you!
With fantastic all around visibility, full dual controls and side-by-side seating, the Robin R2160 is one of the best basic aerobatics training aircraft of all time. Add in the spectacular views of the beautiful Sunshine Coast below you will have an avaition experience you will never forget! Personalised Gift Certificates available for immediate download
ADF Prep Course!
Pass Flight Screening the Easy Way!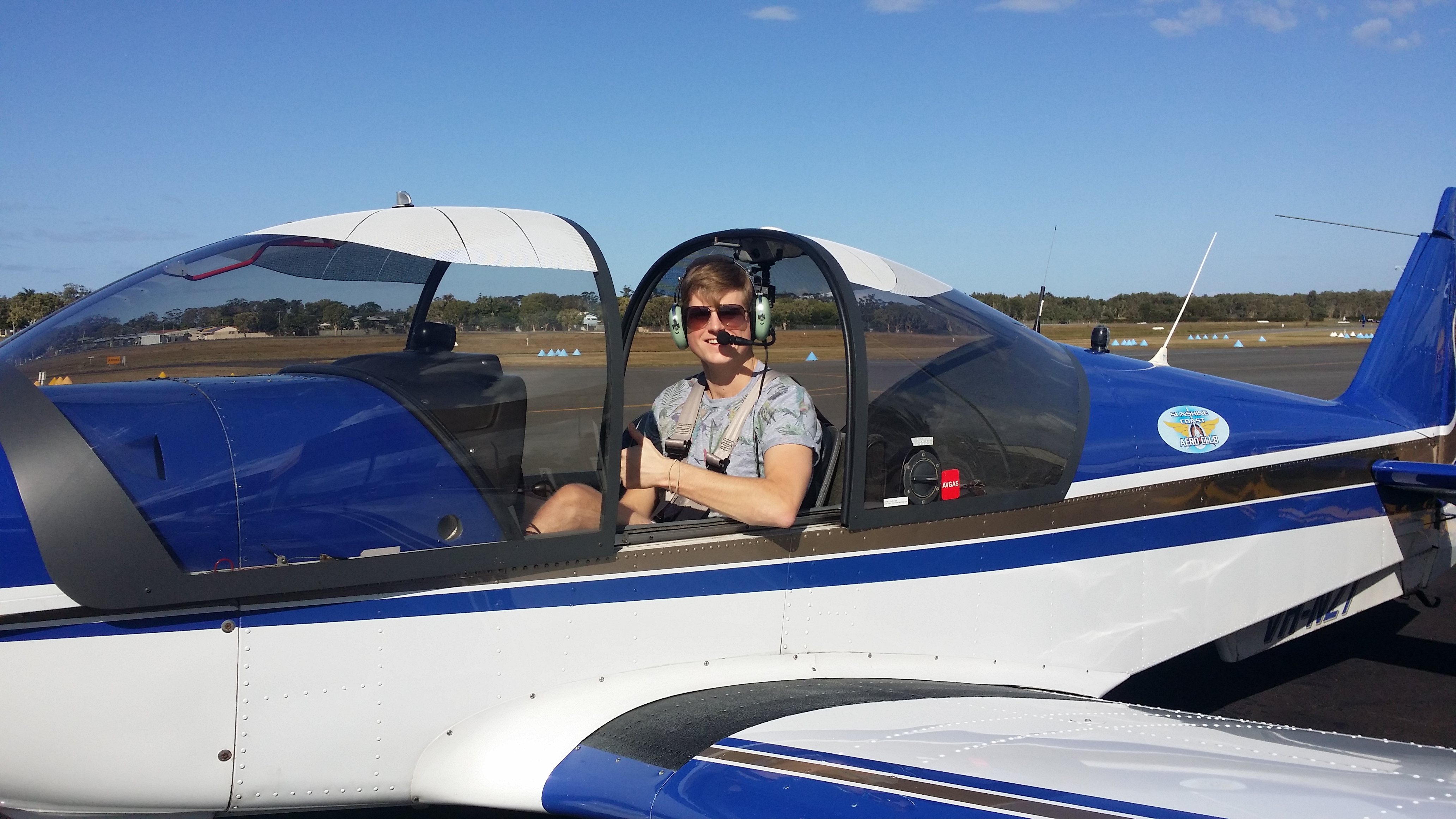 ADF Flight Screening Prep Course
(Defence Force Pilot Selection Preparation Training)
INTRODUCTION
If your dream is to be a Pilot in the Australian Defence Force (ADF), whether as a fast jet pilot in the Royal Australian Air Force, or rotary wing pilot in the Royal Australian Navy or Australian Army, one of our Defence Force Pilot Selection Training Courses is for you.
The courses have been developed and refined over several years by club member Colin Appleton, one of Australia's most experienced aerobatics instructors. Colin was trained by WGCDR Noel Kruse, Retd. (Fly Better!) based on Noel's advanced pilot training syllabus which, like current ADF basic flight training, introduces three dimensional flight (aerobatics) from the student's first lesson. Colin's son Jason is a current serving RAAF pilot as well as a keen aerobatics pilot. Colin holds a CASA Part 61 flight instructor rating for aerobatics, including low level aerobatics training. He also holds a Senior Instructor rating with Recreational Aviation Australia (RAA) giving him firsthand experience on the differences in scope, methods and standards between military aviation, general aviation and recreational aviation flight training in Australia.
Although hands-on flight experience is not a pre-requisite for pilot selection at ADF Flight Screening, having several hours of quality flying training identical to that taught by the ADF's Basic Flying Training School (BFTS) is highly advantageous, even if you already have logged many hours of flying and hold a PPL or CPL.