About Us
Showcasing what sets the Sunshine Coast Aero Club apart from other flight training schools.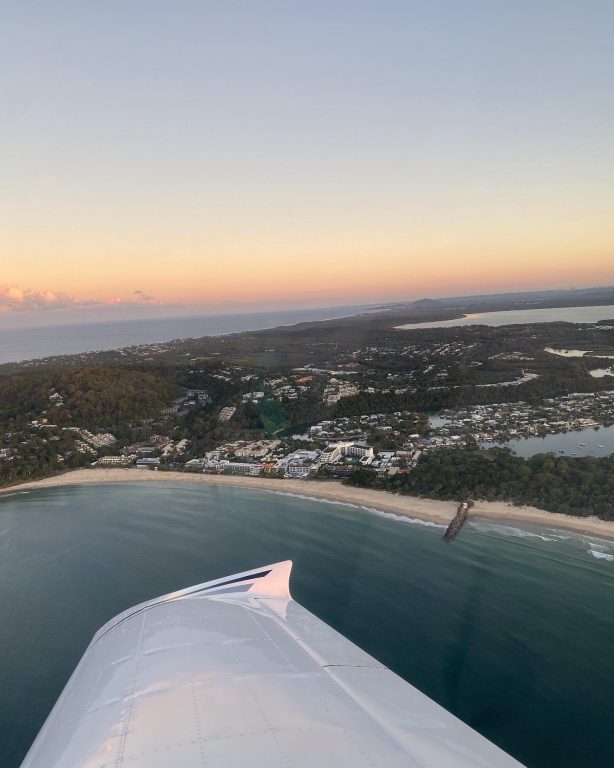 Finding a flight school that provides real value can be a challenge, for even the most astute aviation specialists. That is why the Sunshine Coast Aero-Club prides ourselves on paving the way in a non-for-profit format since 1959. This showcases the dedication of all the staff who work tirelessly to provide the best quality at reasonable price. Whether it is training or serving a beverage at our fully licensed bar, we do it with a smile!
"Having a pilots lounge is fantastic for cultivating meaningful friendships…"
Warren Shultz – President
Our Reputation is Everything
We strive to be the best aero club on the Sunshine Coast and have our members to thank for the amazing club atmosphere. Our flight training is delivered by experienced instructors, and our club events are quite the scene.
Career Progression
An opportunity to pursue your dreams of becoming a pilot not matter what stage of life.
Guaranteed Quality

We pride ourselves on providing qaulity in all aspects of our service. From training to equipment maintenance.
Briefing and Study Rooms
We offer freshly renovated amenities for all ages as they study and learn. We believe in a inclusive learning environment.
RPC Navigation
A value add to allow our pilots the freedom to fly anywhere in Australia. See more and experiance the true Aussie landscape.
Flexible Learning
We structure our training to allow everybody to work at their own pace. Aviation is something to enjoy.
Fully Licenced Bar
We offer a range of beverages for all ages within the pilots lounge in the SCAC center. Relax after a flight, and put your feet up.

With a couple of flight schools on the Sunshine Coast, I'm so happy that I chose Sunshine Coast Aero Club! I'm roughly 20 hours into my training and am very impressed with the fantastic training I have been given mainly by instructors Nathan and Tom, which has enabled me to do some pretty cool and exhilarating stuff including flying solo! Another awesome thing about the Aero Club is that it offers lots of fun opportunities to connect with others in the Aero Club, like through monthly social events. Overall, the Aero Club is the best place to learn to fly on the Sunshine Coast (no matter your age, gender or experience), with amazing views, fantastic and friendly instructors and a very fun and enjoyable atmosphere. Worth every cent.
Elsey Ley

"Perfect for Aviation Enthusiasts"
The atmosphere at the Sunshine Coast Aero Club is amazing; the view is perfect for aviation enthusiasts, the bar is always stocked with drinks and snacks, and everyone of any age is welcome.   The pool table and coffee machine are perfect for those IMC days!  The wonderful people who drop in at the club enthusiastically share their stories and passion; this is a fabulous spot within our Sunshine Coast aviation community.
Naomi McQueen

"Knowledgeable, Patient Instructors"
Since making the decision to commence my pilot training later in life, I have really enjoyed the guidance provided to me by the Aero Club. Knowledgeable, patient instructors, along with easy to fly aircraft have made my experience all the more enjoyable. Its not easy starting something new later in life, but the Aero Club has made it as simple as they can.
Paul Marriott