Established in 1959, the Sunshine Coast Aero-Club is one of the most elite and friendly aviation schools on the coast. Boasting a non-for-profit business structure and RAAus approvals for flight training, showcases our commitment to safety, affordability and providing maximum value to our family within the aviation community. Sunshine Coast Aero Club is the only RA-Aus school that operates out of the Sunshine Coast Airport (Class D airspace). This allows our students and club members to get exposure to controlled aerodrome and airspace procedures making future licences easier to obtain if the student is to progress beyond recreational flying.
Our vision is to maintain the reputation of excellence we uphold with regards to safety, community, quality and skill, while supporting our local community!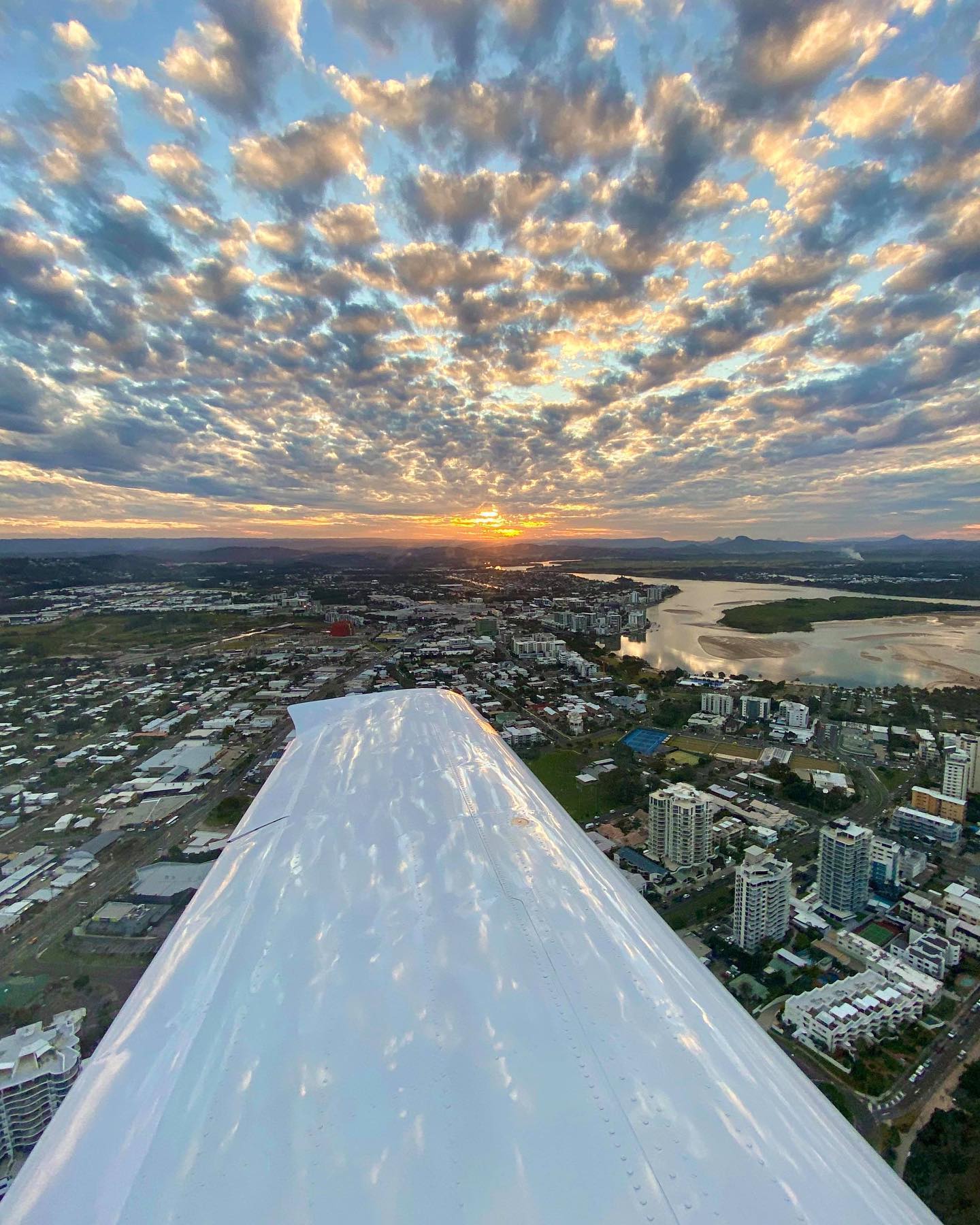 With all the Sunshine Coast Aero Club staff being avid aviation enthusiasts, we understand the thrill and passion of flying. Hence why we provide a passionate service coupled with high quality training. See for yourself….
Yes…pun intended. SCAC provides a fantastic dry hire rate allowing you to gain true freedom of the sky. From Fraser Island to the Gold Coast, the premium experience is here for a fractional price.
If complexity is a concern, do not worry. Our passionate flight instructors will provide a robust platform of support to help you reach any aviation goal. The sky is the limit…
If it is acrobatics, formation flying or a recreational pilot certificate that you desire, SCAC can accommodate in an engaging and friendly environment, providing you the best value possible. 
Been out of the aviation game but want to get back in? Our quality trainers will provide helpful refreshers and sharpen those ol' skills getting you in the air in no time.
We pride ourselves in creating and maintaining an engaging environment and community. We enjoy hosting aviation events and welcome you to be apart of the fun!
Career Down the Right Track.
SCAC is a great place to start learning about avaition and the exciting career opportunities it can provide. From prop to jet, we can do it all. Realise your 'potentail'…

With a couple of flight schools on the Sunshine Coast, I'm so happy that I chose Sunshine Coast Aero Club! I'm roughly 20 hours into my training and am very impressed with the fantastic training I have been given mainly by instructors Nathan and Tom, which has enabled me to do some pretty cool and exhilarating stuff including flying solo! Another awesome thing about the Aero Club is that it offers lots of fun opportunities to connect with others in the Aero Club, like through monthly social events. Overall, the Aero Club is the best place to learn to fly on the Sunshine Coast (no matter your age, gender or experience), with amazing views, fantastic and friendly instructors and a very fun and enjoyable atmosphere. Worth every cent.
Elsey Ley

"Perfect for Aviation Enthusiasts"
The atmosphere at the Sunshine Coast Aero Club is amazing; the view is perfect for aviation enthusiasts, the bar is always stocked with drinks and snacks, and everyone of any age is welcome.   The pool table and coffee machine are perfect for those IMC days!  The wonderful people who drop in at the club enthusiastically share their stories and passion; this is a fabulous spot within our Sunshine Coast aviation community.
Naomi McQueen

"Knowledgeable, Patient Instructors"
Since making the decision to commence my pilot training later in life, I have really enjoyed the guidance provided to me by the Aero Club. Knowledgeable, patient instructors, along with easy to fly aircraft have made my experience all the more enjoyable. Its not easy starting something new later in life, but the Aero Club has made it as simple as they can.
Paul Marriott
Stay up to date with the current news in aviation and with the Sunshine Coast community.
View this email in your browserHi all, just an update to advise we are now hopeful the spam issues with the website and our mail chimp account are now resolved. We are aware of the email many of you may have received earlier this morning but we believe this to be the...
read more