We offer professional flight training. Having approvals from both Recreational Aviation Australia and the Civil Aviation Safety Authority our students have a seamless transition between licence types and aircraft providing a cost effective path to for those wanting to obtain a Commercial Pilot License (CPL).  All command hours in our LSA aircraft can count towards the minimum hours requirements for a CPL, saving many thousands of dollars in GA aircraft hire costs!  In addition we offer advanced pilot skills training including emergency maneuver training, tail-wheel, aerobatics and spin recovery training and license endorsements!
With the ability to private hire an aircraft from $179/hour we offer the most affordable flying on the Sunshine Coast.  We conduct all our initial flight training in the latest 'high end' recreational Light Sport Aircraft (LSA).  These aircraft are far more capable, more fun to fly and more affordable than the older General Aviation (GA) training aircraft still used by traditional GA flight schools.
We are not just a professional flying school, we are a club with a very active membership. Our students are 'club members' and have full access to our excellent facilities.  From our pool table and bar area to our flying competitions and outback fly away's there is surely something to keep you and your family entertained.
Our History
The Sunshine Coast Aero Club was established in 1959. Since then both the Airport and the Sunshine Coast Aero Club have grown substantially.  For over half a century the club has provided a focal point for aviation enthusiasts in the region, aided by the commitment of many men and women who were united in their passion for flying and a community spirit to help others.
From that rich history, the club has grown into one of the leading professional flight training facilities on the Sunshine Coast. With a focus on providing affordable training courses for the RAAus Recreational Pilot Certificate and with a seamless transition to the CASA Recreational Pilot License (RPL) and advanced skills training for Activity and Design Feature endorsements including Aerobatics, Spin Recovery and Formation.
Although we are now a dynamic 7 day per week professional flight training operation, we are still firmly a 'club' at heart with a friendly social atmosphere and great facilities where club members can drop in to our air conditioned lounge bar any time with friends for a beer or a coffee and a game of pool.  Members also enjoy numerous social events from monthly BBQ's to flying events and competitions, with funds raised going to local charity groups.
The club is 'the meeting place' for anyone with an interest in aviation, so drop in and say hello!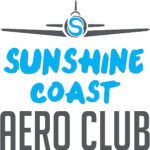 Professional Flight Training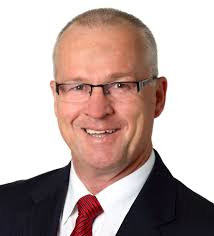 Sunshine Coast Mayor, Mark Jameson, is the Club Patron
Club House With Licensed Bar
With a couple of flight schools on the Sunshine Coast, I'm so happy that I chose Sunshine Coast Aero Club! I'm roughly 20 hours into my training and am very impressed with the fantastic training I have been given mainly by instructors Nathan and Tom, which has enabled me to do some pretty cool and exhilarating stuff including flying solo! Another awesome thing about the Aero Club is that it offers lots of fun opportunities to connect with others in the Aero Club, like through monthly social events. Overall, the Aero Club is the best place to learn to fly on the Sunshine Coast (no matter your age, gender or experience), with amazing views, fantastic and friendly instructors and a very fun and enjoyable atmosphere. Worth every cent.